Archive for the 'Garden Chairs' Category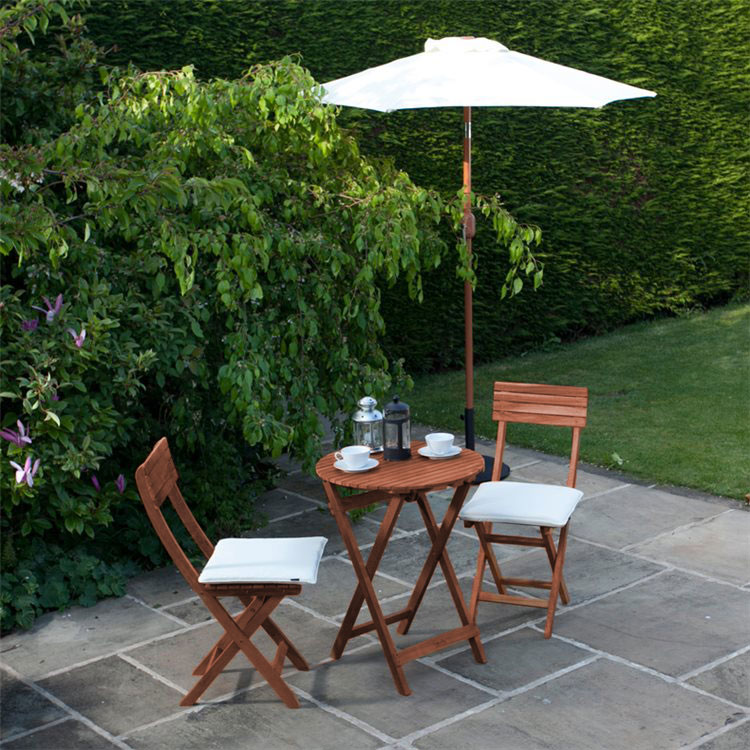 BillyOh 2 Seater Hampton Round Bistro Set
BillyOh 2 Seater Hampton Round Bistro Set – Catch-up with A Friend . If you want a garden furniture set that is flexible enough to move around for when you fancy a change, but also won t take over the whole garden, then the BillyOh Hampton 2 Seater Bistro Set is just what you need The folding table has got just enough space for you and a friend or loved one. So enjoying a drink together on a hot day or warm summer s evening couldn t be easier. . French Style In Your Garden . We know that getting a furniture set to suit your garden isn t all about size, the style is important too. The traditional look of the Hampton 2 Seater Set brings French bistro living to your garden, while the dark tones of the folding eucalyptus chairs and table provide the perfect match to both traditional and modern outdoor spaces. . Fall In Love With Your Garden Again . If you ve got a small balcony or a patio area that needs some love and attention, then this set could be the answer to your garden woes. The foldable table is the ideal size for you to spread out your books and magazines, or to accommodate lunch and drinks for two. The Hampton Bistro Set will look perfect for breakfast and equally good in the evening for cocktails for two.
Price: £79.00

3 Seater BillyOh Hampton High Back Garden Bench
3 Seater BillyOh Hampton High Back Garden Bench – Embrace the outdoors with a Beautiful Wooden Bench . One thing that makes a beautiful garden that little bit more welcoming is a great place to sit and enjoy the sights of the outdoors. Whether you prefer to do this with a friend or loved one, or by yourself, make sure you ve got a comfortable place to recharge your batteries and enjoy your garden. This Hampton bench from BillyOh provides you with the ideal place to sit back and watch the world go by. . Natural Beauty . Eucalyptus wood is a solid and lightweight wood, making it a very popular choice of material for making garden furniture. The hardwearing nature of eucalyptus wood means that your bench will be strong and looking great for many years to come. If you re the type of person who often likes to rearrange their garden furniture then this bench is the ideal choice for you. The lightweight eucalyptus make this Hampton bench easy to move and reposition. A Modern Style with a Traditional Feel . This bench has several stunning features that enhance its image and add even more comfort to the bench. The vertical slats featured on the back rest are spaced slightly further apart than on a regular bench, this gives the bench a modern look, but holds the traditional feel of a classic wooden bench. The curved armrests are also a good looking addition that highlight the quality and workmanship of the Hampton bench. These beautiful design features and rich tones of the eucalyptus hardwood ensure that it will look at home wherever you choose to place it.
Price: £119.00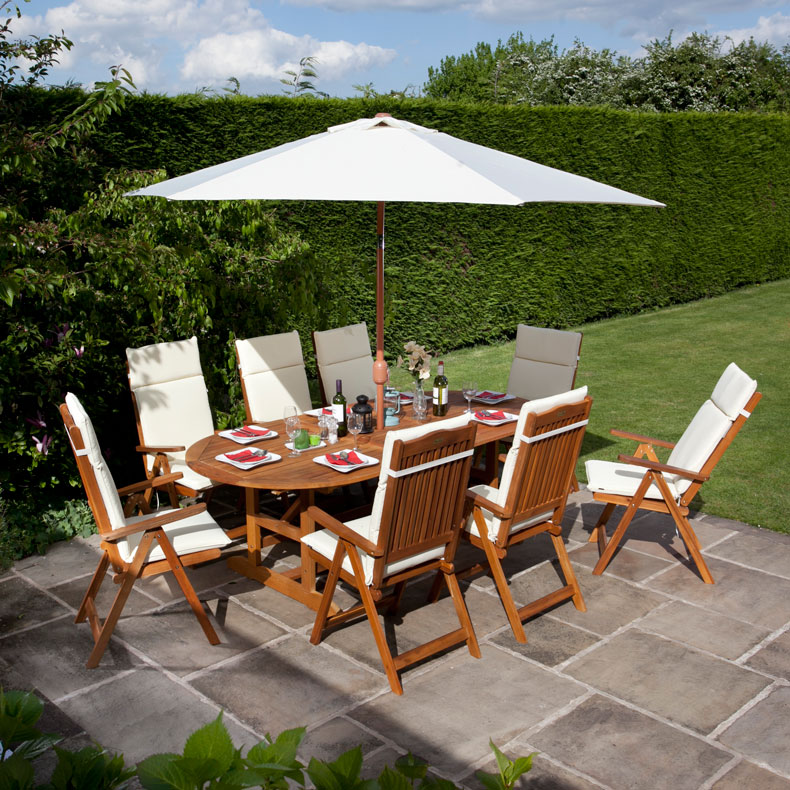 BillyOh 8 Seater Hampton 2.8m Extending Reclining Garden Set
BillyOh 8 Seater Hampton 2.8m Extending Reclining Garden Set – Let an extending table enhance your summer entertaining . Sometimes you don t want to get stuck in the small details or worry about reading the small print, but we think it s the attention to detail that sets the BillyOh Hampton 280cm Oval Extending 8 Seater Set apart from the crowd. If you ve ever bought a table and then realised it s too small, or often needed a larger table for just a short time, you ll understand that sense of frustration. Now try imagining a table that extends when you need it. Your summer entertainment will always be sure to run smoothly with the BillyOh Hampton 280cm Oval Extending 8 Seater Set in your garden space. Explore extending possibilities . This expanding table measure 200cm when not extended so it s a great size for 6 people to sit around. The oval shape is attractive and appears less harsh than square or rectangular tables. There s plenty of room for drinks and food for 6 or 8 people, and lots more space if you expand the table to its full length of 280cm. The parasol hole is also exposed when the table is fully extending so you can opt to use a parasol if the sunshine is too bright. The table is also made from eucalyptus which is a hardwood and therefore resilient and strong, ideal for outdoor use. Best seats in the garden . This set includes 8 folding recliner chairs as standard, these chairs have 7 reclining options so you can pick a reclining angle to suit you. These chairs also fold away for easy storage for when you don t need extra chairs around the table. We offer an upgrade option to fixed armchairs which feature contoured backs and seats so you ll always be comfortable.
Price: £825.00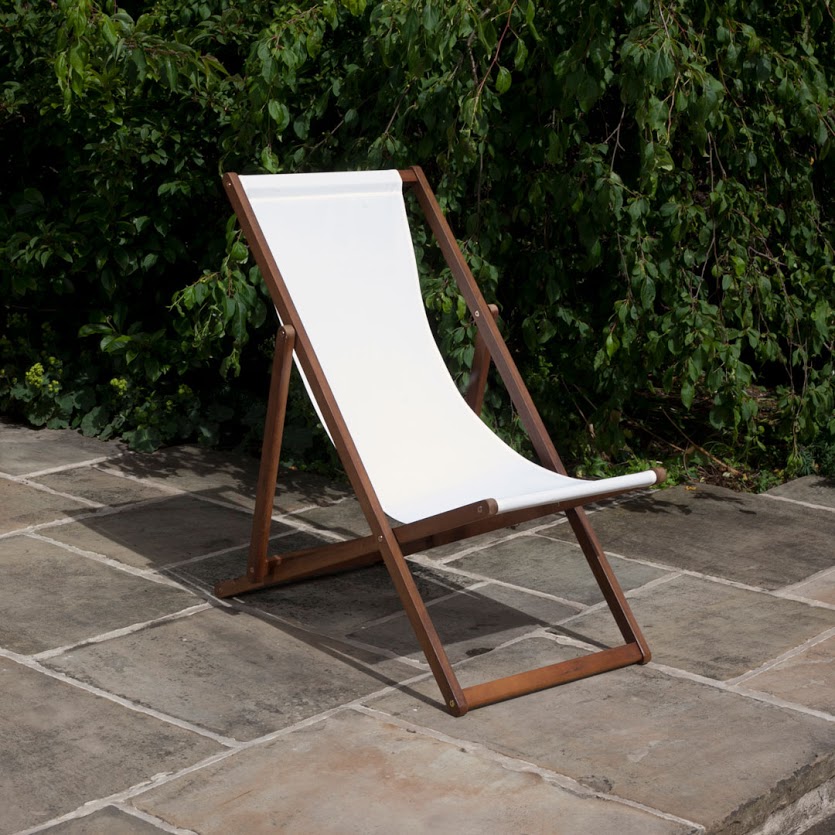 BillyOh Hampton Ecru Deck Chair
BillyOh Hampton Ecru Deck Chair – As soon as the sun comes out all we want to do is spend the afternoon relaxing in the garden, but it s sometimes difficult to relax in an upright chair or on a blanket on the bumpy lawn. The BillyOh Hampton will be your go-to seat for outdoor relaxation, retaining the look of a traditional seaside deck whilst having a modern appeal in smooth wood and canvas. Traditional designs are used due to their perfect blend of function and good looks why fix it if it isn t broken . Everyone remembers their seaside childhood holidays, struggling to get changed under a towel, dusting sand off your lunch and playing in the sea as your parents or grandparents dozed in their faithful old deckchair. Why not relive those fun memories with your own deckchair in the comfort of your own garden The frame of the deck chair is strong and sturdy, the fabric cover is supportive for your back and easy to care for. You can sit up and watch the world go by or slide down a little to enjoy a blissful nap in the shade. The BillyOh Hampton Deck Chair is easy to fold away for when the weather is less than pleasing. The hardwood is an ideal material for long lasting garden furniture, it blends into garden or decking surroundings, it complements without contrasting. Who says you have to miss out on enjoying the British sunshine This deckchair is perfect for putting on your patio, decking, garden or even balcony. It also looks great and is so comfortable you might find yourself needing to purchase a few for when your friends and family come to visit this summer.
Price: £55.00

BillyOh Windsor High Back Garden Armchair
BillyOh Windsor High Back Garden Armchair – BillyOh Windsor High Back Garden Armchair
Price: £59.00

BillyOh Hampton Folding Pack Of 2 Garden Chairs
BillyOh Hampton Folding Pack Of 2 Garden Chairs – BillyOh Hampton Folding Pack Of 2 Garden Chairs
Price: £69.00

BillyOh Windsor Folding Pack Of 2 Garden Chairs
BillyOh Windsor Folding Pack Of 2 Garden Chairs – BillyOh Windsor Folding Pack Of 2 Garden Chairs
Price: £67.00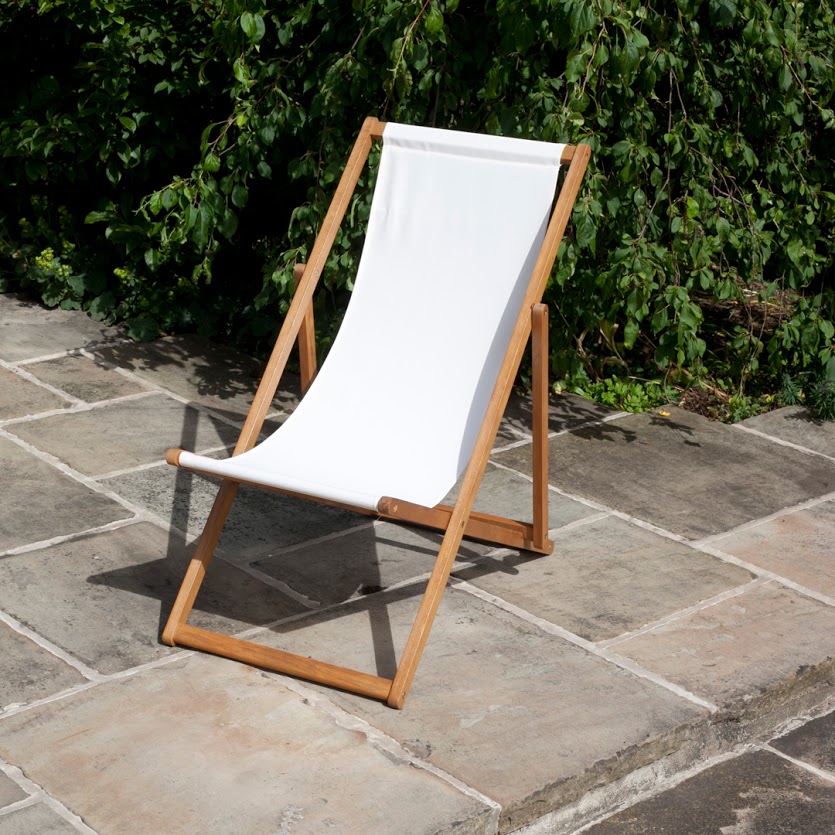 BillyOh Windsor Ecru Deck Chair
BillyOh Windsor Ecru Deck Chair – BillyOh Windsor Deck Chair
Price: £45.00

BillyOh Hampton Steamer Chair
BillyOh Hampton Steamer Chair – BillyOh Hampton Steamer Chair
Price: £69.95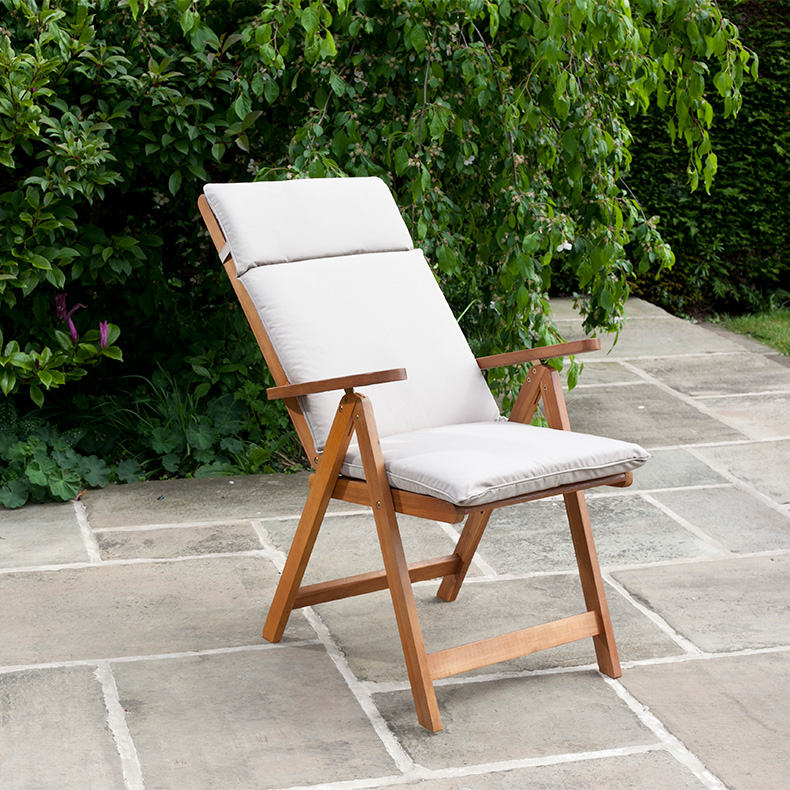 BillyOh Windsor Reclining Garden Chair
BillyOh Windsor Reclining Garden Chair – BillyOh Windsor Reclining Garden Chair
Price: £49.95